HARRISON COUNTY, MS (WLOX) –
South Mississippi students looking to get into pharmacology will no longer have to travel miles away to do so. The Gulf Coast's first pharmacy school is now open at William Carey University's Tradition campus.
While the 33,000-square foot facility is not expected to open for a few more months, the school's first pharmacy students were at the university Thursday morning to begin a two-day orientation. They will attend classes temporarily in another building until the construction on the pharmacy school is complete.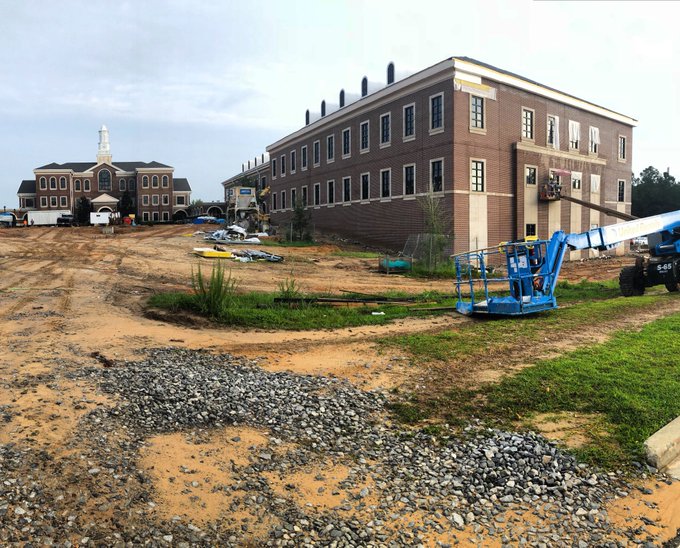 Although the building is still under construction, William Carey University's brand new pharmacy school is welcoming its first class of students this morning for orientation. I'll bring you details on @WLOX
Sitting right on Highway 67, just north of D'Iberville, the college is the first of its kind for South Mississippi. William Carey began interviewing students last fall for the program's coveted spots, accepting 60 students for the pharmacy school's first year. Those students are set to start classes next week. Because of the accelerated program, they will graduate in just three years as the Class of 2021.
William Carey's School of Pharmacy offers the only accelerated, three-year Doctor of Pharmacy program on the coast from New Orleans to Pensacola. The newly constructed $7 million building is located on an emerging campus adjacent to new and upcoming health science centers, clinics and research centers.
For more information on the program's specifics or to apply for admission, visit William Carey's website HERE.